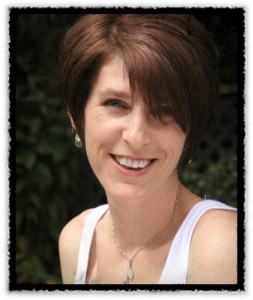 James Chartrand's blog at Men with Pens is one of the few that I read regularly. Her writing is straightforward, compelling, and humorous. Her voice is authentic.
When I saw that she was offering a 10 week intensive writing course, Damn Fine Words, my instincts told me to sign up for it. Although I'm an author and contributor to some well known publications, I'd struggled with my writing for years.
Until I took Damn Fine Words.  
It changed how I write and see myself as a writer.
The course was a lot of hard work, with James teaching and being present throughout. Would I do it again? In a heartbeat.
Enough from me. Let's hear what James has to say in this Q and A:
Q: You've got a thriving web design business, are a top notch copywriter, author, and blogger. Plus you're raising 2 kids. Why the heck would you want to develop an intensive 10-week writing course?
Ha! When you look at it that way… it does seem like a crazy thing to do, doesn't it? But I truly wanted to develop this course because I believe people needed it.
You see, for years people have been coming to me for advice on writing, on their freelancing, on their business, on their web content, their blogging, their newsletters…
Everyone was telling them to write for their business. But these people all came to me asking the same thing: How
How to write compelling blog posts. How to write engaging newsletters. How to write copy for their websites. How to write in a way that captures people's hearts (and their wallets!) and how to write for their business in a way that works.
It made me sad. It upset me! All this wasted potential, all these questions and people begging for help…
Well, I decided to do something about it, and Damn Fine Words is the answer.
Being able to hear from students that I've helped change their business – sometimes even their lives – is very fulfilling to me. It makes me excited to get out of bed each day!
Q:  Can you tell us the short version of the process you went through to create it?
The short process began by building a list of foundational writing techniques and strategies business owners needed – the toolbox everyone       should start with. I would write the lessons and completely flesh them out into interactive sections, build assignments and exercises to go with them for some valuable hands-on practice, and then I'd pass everything off to my online education consultant for her eagle-eye review.
She'd make sure that everything I wanted to teach would reach students easily and get them writing for success. She'd send me back her notes, I'd tweak, polish, and start on the next one!
I also drank a lot of coffee and tore my hair out a few times, but that's another story for another day…
Q: Did the course meet your expectations?  Do you think the students got value from it?
I love the course. It's beyond my dreams and far more than I ever thought it would be – and it's doing exactly what it's supposed to do: help people do better.
Many, many past students have gotten in touch to say that the course has helped them write, has boosted their confidence, has gotten them doing things they wouldn't have done otherwise and has brought them results.
Tangible results, too! Several students have gained new clients, upped their rates, boosted their productivity, cut their writing time and took their game to the next level.
Q:  What did you learn about yourself as a teacher?  
I learned there are very different types of students ranging all through the spectrum of two extremes:
Some students love engagement and interaction – they'll happily chat your ear off! That's great, and I love to see writing peers working together in the forums, because the entire course was designed for high levels of interactivity… it's the best way to learn, I feel.
Some students like to learn in silence. They're there, on the sidelines, doing the work and keeping up… but they prefer to do that work alone, on their own. Even when gently encouraged to participate, they give a happy, "No thanks, I'm good!" – and that's okay. I respect this learning style, because it's the one I lean to myself!
I like having both types of students in the course, because it balances things out nicely, and I was pleased to see that even though the course was designed for interactivity, all the exercises and assignments could be done via self-study as well. Very cool!
One personal learning that happened: I learned that I like to know who's in the course. I like to at least have a little glimmer of each person – what they do, what they're aiming for, what they struggle with… who they are.  It's good to know who you're teaching so that you can better reach them in the ways they prefer to learn.
Q: The course isn't meant for everyone. Who do you think should be taking it? 
The course isn't designed to teach basic writing skills, like grammar, punctuation and spelling.
My assumption is that if you own a business and need to write for it to earn clients, sales, customers and income… well, you've made it this far and you're probably able to string a fairly good sentence together.
You may not know the finesse of writing for results or persuasive language that connects with readers… but that's exactly what Damn Fine Words is there for and what it teaches you.
Q: How has the course made an impact on you?
I love my career, and Damn Fine Words has given me one more reason to love it. I'm excited to get out of bed every day, I'm excited to work with students and help them learn, and I feel very rewarded to see them go off and do great things afterwards.
That makes all the difference to me.
Please Note:  I'm an affiliate for Damn Fine Words. But even if I wasn't, I would do this interview with James. That's how much I believe in her and the course.
** Get ready for Part 2 of Jame's Q and A . She responds to some unusual questions with her unique brand of humor.