When you hear the phrase "Unearth Your Authentic Self. Embrace Who You Are Meant To Be.", does something inside of you tingle, and your intuition whispers, "I would love to be able to do that….not just once in awhile but every day of my life." Are you sick of :
 Feeling stuck in a rut and not knowing what to do about it?
 Looking good on the outside but feeling lousy on the inside?
 Settling for the ordinary, when deep down, you know that you're meant to be living the extraordinary?
If so, then you've come to the right place. Hi. I'm Fran Sorin, and I'm here to help you unleash your imagination, reignite your playful spirit, take risks, let go of control, and design the life you're meant to live—one filled with creativity, joy, abundance, and well-being. Are you ready to join me on this journey to a more playful, connected, and creative life?
ABOUT FRAN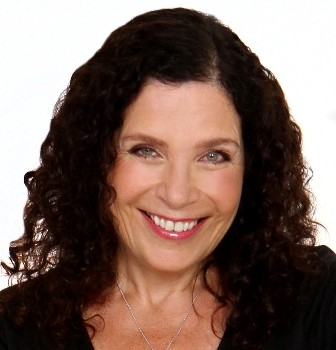 Fran Sorin is an author, gardening and creativity expert, and coach. She also has extensive media experience—as a media trainer, broadcaster, journalist, inspirational speaker, and celebrity spokesperson. Fran has coached top managers, CEOs of Fortune 500 companies, senators, and a U.S. presidential candidate on how to deal with the media in a compelling, effective, and authentic manner.
Her book, Digging Deep: Unearthing Your Creative Roots Through Gardening, was groundbreaking when published in 2004. It was the first book to address gardening in the context of creativity and as a tool for joy and well-being. The updated 10th Anniversary Edition, recommended by Andrew Weil, M.D. as a "profound and inspiring book ", is even more vital today because our culture has become increasingly obsessed with technology and progressively more nature deprived.
From the moment that Fran decided she wanted to share her passion for gardening with a large audience and approached the local Fox TV station in Philadelphia about doing some gardening TV features, she became a fixture on the TV circuit. She spent years as a gardening authority on Philadelphia's Fox and NBC stations, was the regular gardening contributor on NBC's Weekend Today Show, and made several appearances on CNN, MSNBC, Lifetime, HGTV, DIY, and the Discovery Channel. She has also been a celebrity spokesperson for OurHouse.com, MSNBC, and Garden Weasel.
Fran has been a CBS Radio News correspondent for 12 years. Her Digging Deep gardening features are heard several times a week on CBS Radio stations throughout the United States. She has also written dozens of articles about gardening and well-being for USA Weekend Magazine, Radius Magazine, and iVillage. Fran was instrumental in developing iVillage's Garden Channel and was their "Green Thumb" gardening expert.
She has spent more than twenty-five years initiating and working on community projects that have served the diverse community of West Philadelphia, including Radnor Recycles for Refugees and Shooting for the Stars, a non-profit organization and motivational program for elementary students, and has recently initiated a community garden and learning center on the grounds of a church in an underprivileged neighborhood of West Philadelphia.
Even prior to becoming an ordained interfaith minister, Fran was ministering to folks whether she was taking on the role as a garden designer, a media trainer, a TV personality, or a radio host. Fran's greatest strengths are in connecting to audiences and individuals and galvanizing them to take action … whether speaking live, on TV, or on the radio, or through her writing. In these tumultuous and technologically obsessed times, when so many of us feel stuck, scared, and disconnected from ourselves and others, her optimistic, grounded values, and empowering message are needed more than ever. Fran is a graduate of the University of Chicago with Honors in Psychology and One Spirit Interfaith Seminary where she was ordained as an Interfaith Minister.
Fran is also one of the co-founders of (and has written hundreds of articles for) GardeningGoneWild.com—a highly respected blog with a roster of renowned gardening authors, designers, photographers, broadcasters, and teachers who have contributed. Digging Deep's 10th Anniversary Edition is now available at: Amazon, Barnes&Noble , Indie Bound, Kindle, Nook, iBooks, and Kobo. Connect with Fran on: Facebook / Twitter / Google+ /LinkedIn / Pinterest/  Instagram/ YouTube