When I wrote this post last summer, it got a terrific response and readers have been asking for it since- so here it is an encore, with my YouTube video to accompany it.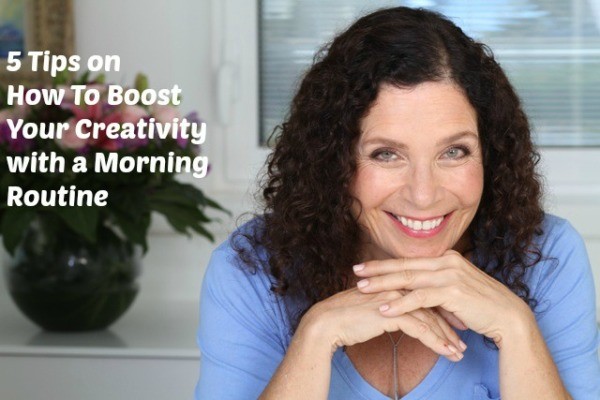 Do you wake up early in the morning with your internal motor already in third gear?
As you brush your teeth, are you reminding yourself of what's on 'Your To Do' list for the day?
Do you gulp down a cup of coffee, and keep your eye on the clock so that you can jump in the car, negotiate the heavy traffic, and get to work on time?
Even if you work out of your home, the scenario is pretty much the same. The only difference is that you turn on the computer first thing and get enmeshed in answering e-mails.
Watch what I have to say in the video below to learn How To Boost Creativity With A Morning Routine.
 Not placing a priority on things that you love doing can lead to disaster.
I know all about this routine. I lived it my entire adult life. Until I crashed 5 years ago.
I became depressed. I made it through the day but sluggishly. I was frustrated and stuck.
I  realized that my throbbing pulse – what I had lived with for decades – was actually anxiety.  No matter how hard I tried, I never felt productive enough.
It had gotten to the point where I put all of the things that I loved doing on the back burner. I convinced myself that when I finished my work, I would reward myself with those activities.
I rarely did. By the end of the day, my enthusiasm and desire had dissipated.
Is any part of my scenario reminiscent of how you live?
If so, read on.